Butterfly Saddles/Wing Protectors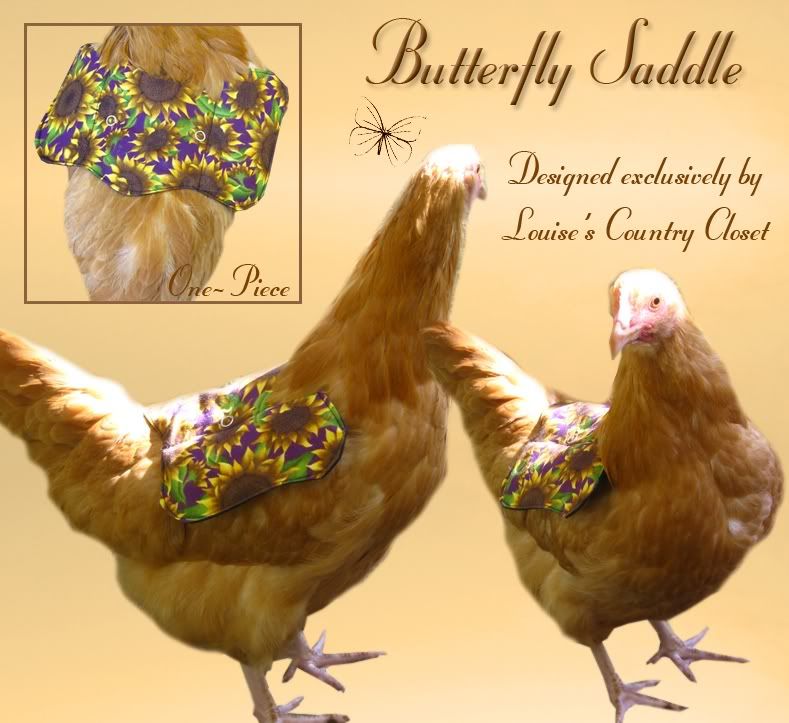 Like the regular chicken saddle, the Butterfly Saddle is meant to cover a hen's back to allow feather growth, or even to protect her before it happens. Some overzealous rooster's do damage to the wings as well which can be hard to cover - but not anymore! Our Butterfly Saddle is all one piece and snaps underneath the wings making it incredibly easy to put on and stay on. Your hen will be able to flap her wings and move around normally; this does nothing to inhibit your hen's ability to do anything. Not only will your chickens look stylish in these, but they're also great to have in your emergency kit!

Click here to check out our customer photos!