Poultry Diaper How-To
Find yourself wondering how to measure for your chicken diaper? We measure from the breastbone/crop area and if that's difficult, measure from base of the neck, across the back and down to the vent. Here's a simple diagram that should help you in the process: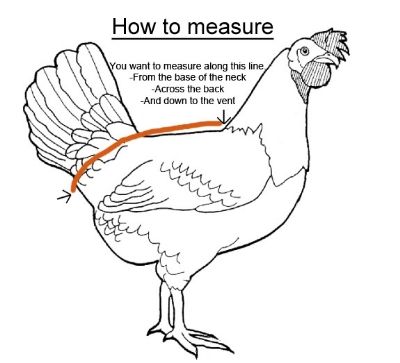 If you have any questions, no matter what it is, please contact us!! Want to know how to put a diaper on once you've gotten it?