Our Products
Our Products
Hen Saddle How-To
This is how we measure our chickens so that you can get a visual on it. This is a very easy process - we'll take you through measuring all the way to putting the saddle on. Either watch this video, or read the instructions below it.
Here's a simple diagram that might help: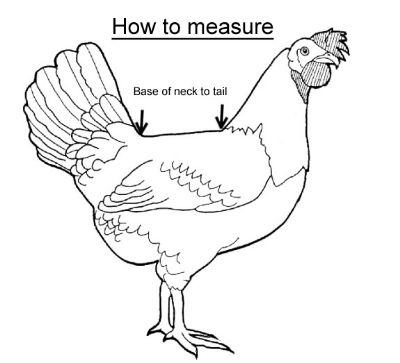 We also have a blog post written all about our saddles that you can read by clicking the image below.